Introducing Trail Router
Published 2020-01-27
New to an area and unsure of where's nice to run? Or maybe you're just bored of your regular running routes? Trail Router is here to help.
Trail Router creates running routes for you. Not just any old routes either; our routing algorithm suggests routes that go through parks, forests or by water, and avoids busy roads wherever possible.
Features
Here's a few things you can do with Trail Router:
With one click, create round-trip routes of a desired distance (e.g. 5 km or 3 miles), taking in as much nature as possible.
Manually create your own point-to-point route, again prefering nature and avoiding busy roads.
Create routes that avoid repetition (out-and-backs), hills or unlit streets.
See the Strava Heatmap and major hiking trails in your area.
Export your route as a GPX or KML file.
Oh, and it's completely free to use and not littered with ads.
Examples
Here's some examples of scenic routes that were suggested by Trail Router.
10km round-trip route from Greenwich, London, UK. View route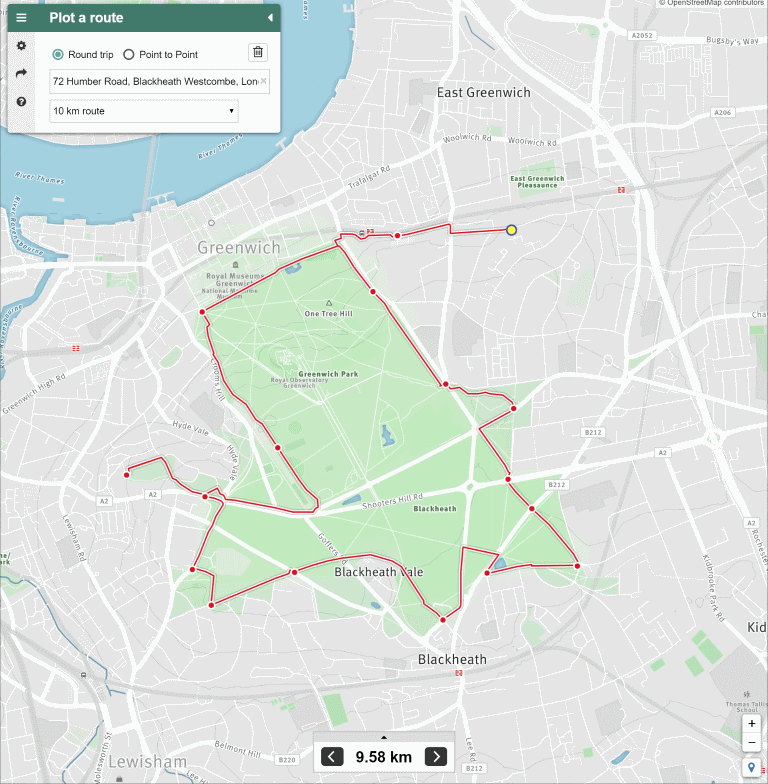 20km round-trip route (with elevation profile shown) from Melbourne, Australia. View route
Point-to-point route in San Francisco, US. Not the most direct, but nice and scenic. View route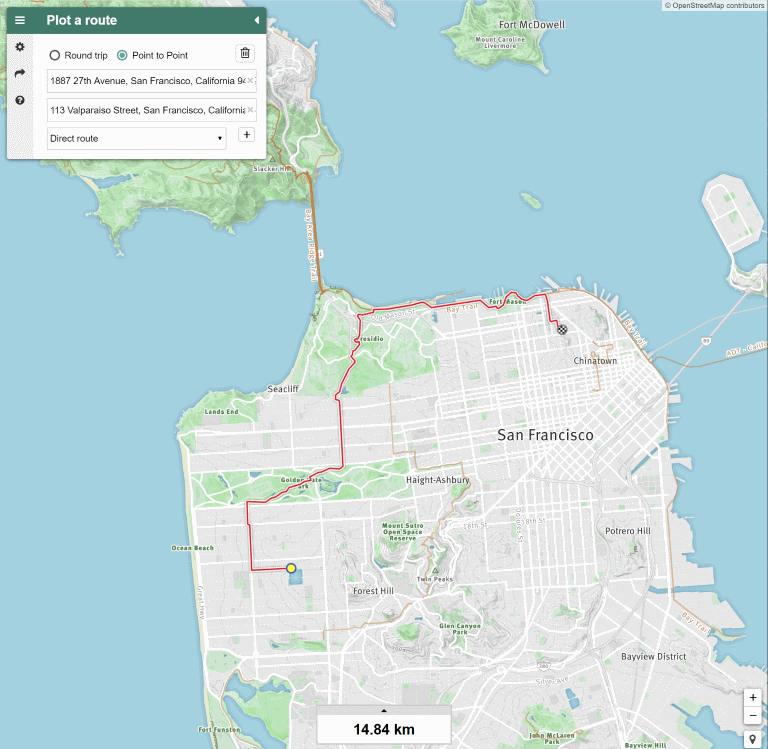 What's next
Trail Router was built to solve a problem: the lack of a decent route builder for runners that preferred nature over polluted roads. The bulk of this issue is now solved, but there's still plenty of possible developments on the to-do list. These include:
Specifying custom distances
Saving routes
Maybe an Android and iOS app
Ability to tweak the routing preferences (e.g. "Give me loads of hills!")
Of course, if you have ideas for things you'd like to see in Trail Router, please don't hesitate to get in touch.